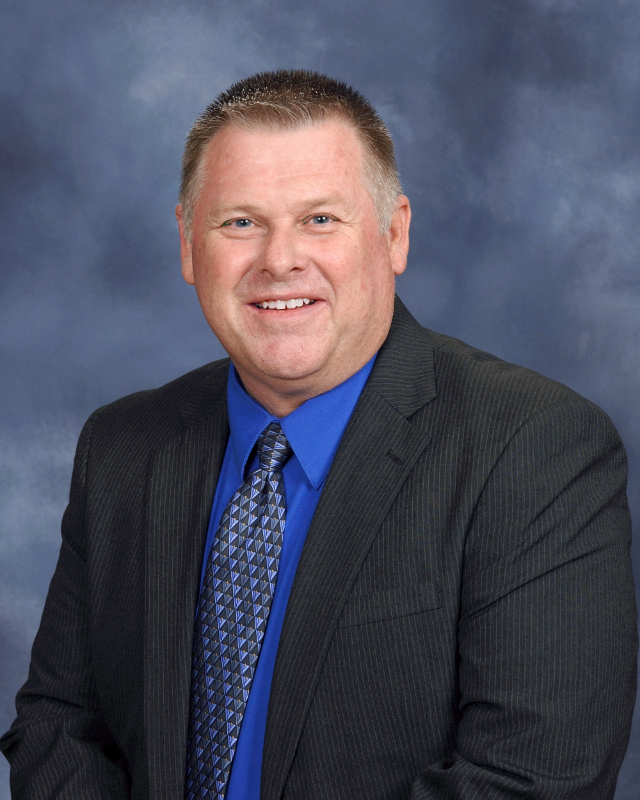 School Director: Russell Haffner
One of the most rewarding things we experience is the joy of education. Learning is an opportunity to discover something new. It is even more exciting when the discovery is found within the pages of the Bible. A great sense of accomplishment is felt when we begin to understand the meaning of a difficult Bible verse which once caused us so much confusion. It is like a light bulb lighting up. We see the truth so clearly. Sometimes we wonder why we could not see it before.
It is always helpful to have someone trustworthy guiding us in our understanding. When the Ethiopian was returning from Jerusalem in Acts 8 he was having difficulty comprehending the passage he was reading from the book of Isaiah. Philip asked him if he understood the things he was reading and he replied, "How can I, except some man should guide me?" He wanted Philip to study with him so he could learn the truth found in the Holy Scriptures.
When it comes to God's word we can all benefit from a reliable scholar's guidance. The instructors of the WVBS Online School have had years of study and experience teaching these courses. Every instructor who teaches in the school is presently, or has been, an instructor in a Bible training school. These men are among the finest teachers available today. We are honored to have them as a part of the school faculty bringing to you instruction from God's word. As a graduate of the school you will have a comprehensive understanding of God's word and be fully qualified to teach the truth to others. Then those you teach can also experience the joy of discovering something new from the pages of God's word.
You may have noticed a change in the look of the lesson's list on each course page of the school website. We continue to make improvements to the website in hopes of giving you the best possible experience as you study in the school. Some of the changes are designed to accommodate those who access the school website using a smart phone. By means of a smart phone with internet capabilities you can access the school from any location where Wi-Fi connections are provided. The convenience of an online school is one of the best features of this form of education.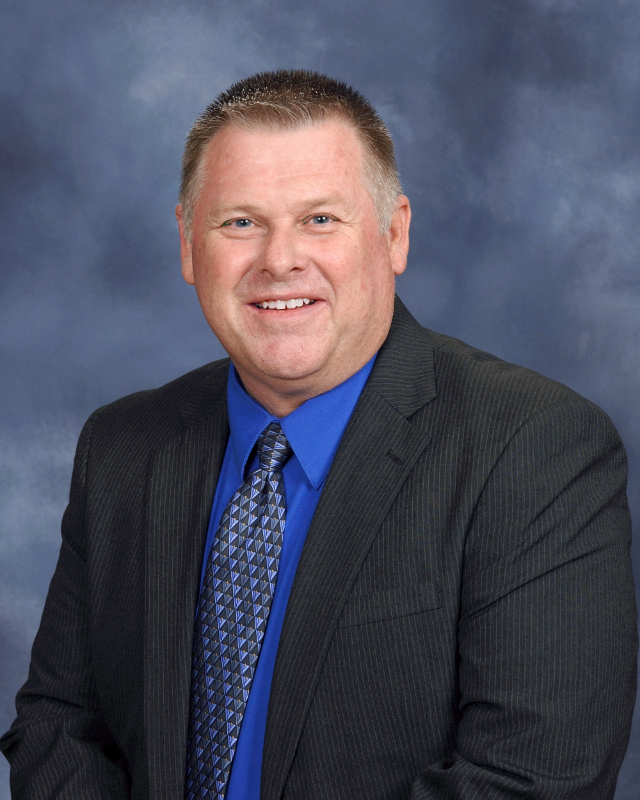 School Director: Russell Haffner
This is just a short note to encourage you in your studies. I am so pleased with your decision to study the Bible with the school. I know that your life will be greatly benefitted because of the choice you have made. Learning and living God's word will help you to be a good neighbor, a trustworthy friend, a dutiful spouse, a dedicated church member, a successful parent, an excellent employee, a responsible citizen and of greatest importance a loyal disciple of Jesus Christ. It is a Bible education that develops and promotes our God-given qualities as a person, preparing us to serve effectively in the many facets of life. Studying the Bible prepares the whole person for all aspects of life.
Let me assure you that as the Director I am always focused on and dedicated to your success. I am here for you. Please feel free to email me anytime I can be of help (biblestudy@wvbs.org). I want to make your learning as enjoyable and rewarding as possible. Thank you for being a part of the school. Working together we can make this endeavor a great experience for all.
We can occasionally be overwhelmed by some of the complexities found in God's word. We may even fail to see the true simplicity and clarity of the information found in the scriptures. What approach should we use to gain a good understanding of God's word? We begin by reading the passage to arrive at a summary of what we think the verse means. We would also want to take note of the questions we have about our text. Our next step might be to search the Bible to find all other passages that deal with the same topic. It is essential that we understand not only the immediate context where the verse is found but also the remote context where the same subject is taught. It would also be helpful to write down everything we learn and any questions we might have.
We would want to consider several questions as we are examining the text such as:
What is the context?

Who wrote the text?

What do we know about the background of the writer?

To whom was it written, in what historical circumstance and for what purpose?

What questions are naturally produced from the text?

What is the text about?

What are the key words found in the text?
It is true that the Bible has some difficult passages to understand. However, God has given us His word in a way in which it can be understood. He expects us to be good and diligent students of the scriptures. The Bible continues to challenge us to learn more. We must push our minds toward greater understanding of the deep truths God supplies us. The Bible prods us toward a deeper and deeper study of God's will. If we are willing to put forth the effort, then we are fully capable of understanding what God's will is for our lives.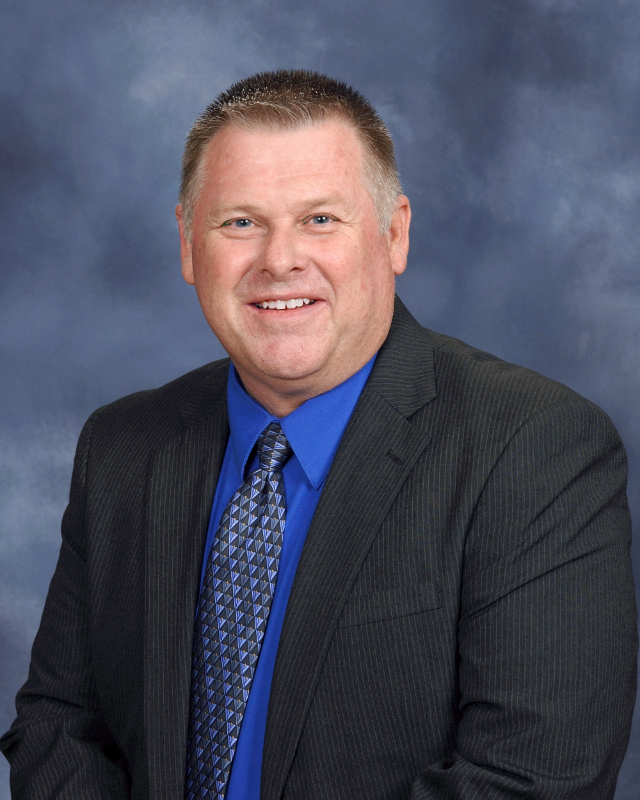 School Director: Russell Haffner
"Knowledge will bring you the opportunity to make a difference." These words were spoken by distinguished nursing educator, Claire Mintzer Fagin (RN, Ph.D, FAAN and author of Essays on Nursing Leadership). In the world of health care the help one receives is often determined by the knowledge of the care givers. The more they know the better they are able to help. The question for those of us who are students of the Bible is, "Are we helping those around us with the knowledge we have gained from the study of God's word?" We can truly make a difference in the world by first applying what we have gained from God's word to our lives and then sharing that new found knowledge with others.
In James 1:19-22 we find, "So then, my beloved brethren, let every man be swift to hear, slow to speak, slow to wrath; for the wrath of man does not produce the righteousness of God. Therefore lay aside all filthiness and overflow of wickedness, and receive with meekness the implanted word, which is able to save your souls. But be doers of the word, and not hearers only, deceiving yourselves."
James begins his discussion of the application of truth by saying we must be "swift to hear." This means we must be eager to learn God's truth if we ever expect to reach the point of applying it to our own lives. We cannot live as we should if we refuse to listen to God's commands.
James also explains that in applying God's word to our lives we must "lay aside all filthiness and overflow of wickedness." In other words we must be willing to make the necessary changes in our lives to please God. We will not be able to become a new creation in Christ (2 Corinthians 5:17) if we refuse to give-up our old sinful habits (Ephesians 4:22).
The passage also tells us that we must "receive with meekness the implanted word." A meek reception of God's word is always required for one's submission to God's will. Our desire is for the word of God to rule in our hearts and in our lives. God's word must have the final say in all that we do and teach. Paul said in Romans 12:2, "And do not be conformed to this world, but be transformed by the renewing of your mind, that you may prove what is that good and acceptable and perfect will of God."
If we are willing to do these things which James teaches we can be "doers of the word, and not hearers only." And when we are doers of the word we will be able to help those around us. Each one of us has a personal sphere of influence. We touch and shape the lives of those we come in contact with every day by our words and actions. It is a wonderful blessing to be able to make a difference in our world. Let us make sure we use our newly gained Bible knowledge to make a difference by helping others.
The WVBS Online Bible School is composed of a great community of Bible students from all over the world. We have students from various cultures and 104 different countries. At the time of this writing there are over 5,800 students enrolled in the school. Of that number over 3,760 are Auditing the classes, over 1,000 are Informal Students, and over 1,040 are Formal Students. As you can see there are many others like you who desire to learn God's word. You are part of an impressive and growing student body.
You may have noticed we have added to the school website a map which shows the cities around the world where we have students. The points only represent the city of a student and not a precise location. The map does not have any specific information about our students. At present the Auditing Students are not included on the map, so this means that even though you may not see a red dot in a certain country that does not mean we do not have a student from that country studying in the school. As a student of the school you are part of a worldwide quest for greater Bible knowledge.
How to Study as an Online Student
You may be wondering how you can get the most benefit from your online education. Taking online courses is a new and unique experience for many students. Allow me to offer a few suggestions to assist you in your studies.
I would first recommend that you try to create a consistent scheduled time to watch the online video classes. You will need to be disciplined in your efforts to successfully proceed through the 45 courses of the school.

As you are watching the videos you should also try to ensure that the displayed image is large enough for you to read any of the graphics which may appear in the presentation. The graphics are often very helpful in highlighting certain crucial points of the lesson.

The next tip may appear over simplistic, but I think it is also important for you to provide yourself with a comfortable venue to view the lessons. The length of some of the videos may become problematic if you are in an uncomfortable setting.

I would also suggest that as you progress through the courses you stay organized. This has always applied when attending a geographically located school but it is especially important when it comes to an online education. You may need to create for yourself a virtual office. This would be defined as a consistent workspace with all things needed for your study close at hand.
Perhaps these suggestions will help you to get the greatest benefit possible from the school.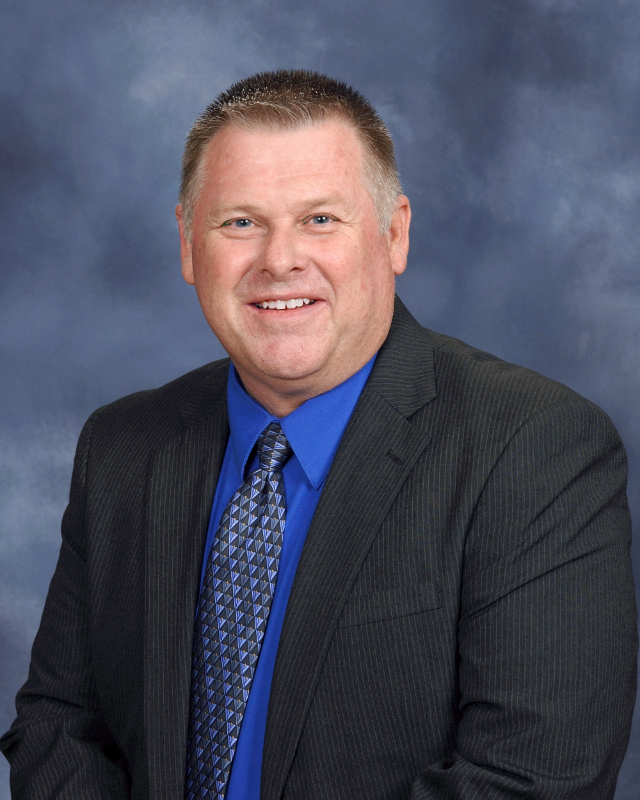 School Director: Russell Haffner
It is sometimes said that true education is life itself not merely a preparation for life. I think this is especially true when it comes to Bible education. As we grow in our understanding of God's word we make application of the scriptures to our own lives and implement its teachings into our daily activities. The inspired apostle Paul tells us in Philippians 4:9, "What you have learned and received and heard and seen in me—practice these things, and the God of peace will be with you." Notice the promise we are given in this verse. If we put into practice the things we have learned from the scriptures we will be favored by our God.
Of course the first step to knowing God's word is reading God's word. We should make a diligent effort to spend as much time as possible filling our minds with the holy scriptures. In Proverbs 4:20 we read, "My son, be attentive to my words; incline your ear to my sayings." As we read the word of God we must make every effort to open our ears and give attention to its teachings.
The next goal is to study the word of God. Reading the Bible is not the same as studying the Bible. In 2 Timothy 2:15 we find, "Study to show thyself approved unto God, a workman that needs not to be ashamed, rightly dividing the word of truth." Study of the Bible requires an in-depth examination of not only the verses, but also the words found in the verses, and the context in which the verse is found.
The next thing we should do is meditate upon God's word. We want to reflect upon the deep truths of the scriptures. The Psalmist explains that the righteous man's "...delight is in the law of the LORD, and on His law he meditates day and night" (Psalm 1:2). The more we contemplate the profound teachings of the holy scriptures the greater our understanding will be.
The next aspect to improve our Bible education is to implant it in our hearts. The Psalmist said, "I have stored up your word in my heart, that I might not sin against you" (Psalm 119:11). The word must be established deep in our hearts if we are going to avoid sin.
Perhaps the most important step in our Bible education is applying the teachings of the Bible to our lives. James warns that we will be deceiving ourselves if we are simply hearers of the word and not doers of the word (James 1:22).
The goal of your education in the School should not be a certificate, or even a diploma. The goal should be an enriched life firmly grounded in the teachings of God's word. As students of the School you have access to a great opportunity. You are able to be instructed by great teachers of God's word. You will surely be blessed for your ongoing efforts. I commend you for your decision to challenge yourself to seek an education in God's word.
As you know Formal and Informal students are required to take tests as part of their studies. I have been asked at times, "How should I study for the tests?" Perhaps, the biggest difficulty is that when taking an exam for the school you must do it from memory. You are not allowed to view your course notes or a Bible during the testing process. Therefore, you are graded on how much you can remember from your study. However, please do not let this discourage you. When viewing the videos you will notice that on some courses key points are highlighted with an on-screen graphic display to help you remember the information. This will be seen as text on your screen. Take special note of these graphic displays because it is highly likely the material listed will be on the test.
Also Formal and Informal students are given the course notes to study in preparation for the exam. These are the same notes the instructors use as they teach the course. When you download the tests you are also able to preview the questions. This gives you an opportunity to study the course notes to make sure you are familiar with the material which will be on the test. Hopefully, these tips will assure your success on all upcoming tests.
If you ever have questions about the school procedures or the testing process remember we have a Help Center link under the Contact Us selection on the blue menu bar of the school's website. The Help Center includes instructional how-to guides for such topics as: How to Register for a Course, How to "Mark Complete" Lessons, How to Download Tests, How to Open and Save Tests and How to Submit Completed Tests. Please let us know if you feel there are other questions that should be answered in this section. We want to make your online experience as simple and intuitive as possible.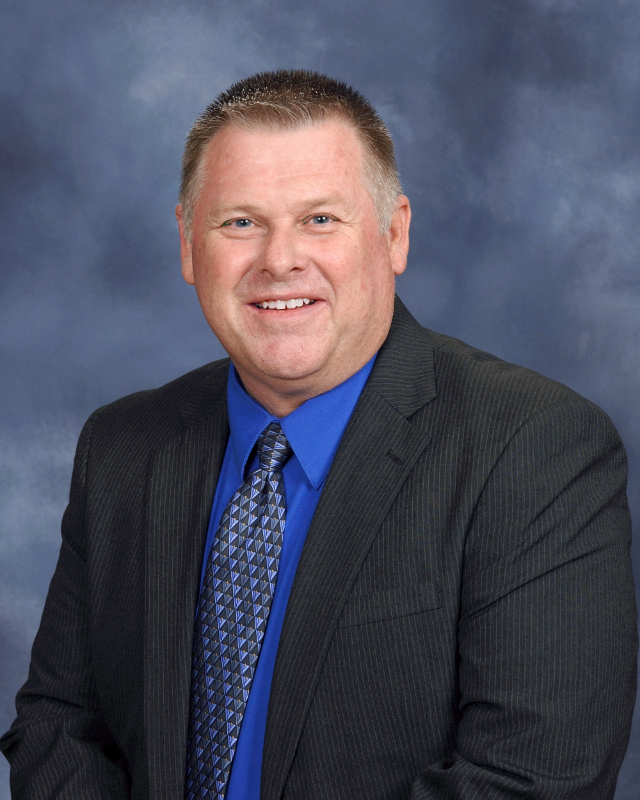 School Director: Russell Haffner
Bible education is the most important investment a person can make for the future. It is critical to producing not only righteousness but also ultimate happiness. Therefore, we should diligently seek to learn God's word, realizing that it will require motivated effort on our part. Abigail Adams (wife of US president John Adams) said "Learning is not attained by chance, it must be sought for with ardor and attended to with diligence."
The Bible clearly teaches the importance of seeking knowledge. The book of Proverbs is a great resource to use when searching for God's view of education. In Proverbs 18:15 we find, "An intelligent heart acquires knowledge, and the ear of the wise seeks knowledge." This tells us how important it is to actively seek knowledge. It is the intelligent heart that desires greater knowledge. The fool says to himself that he knows all things and has no need for more knowledge. We must open our minds to learning more truth.
In Proverbs 4:13 we are reminded to, "Take firm hold of instruction, do not let go; keep her, for she is your life." Notice this teaches that not only must we obtain instruction but we must hold on to it tightly. Those of us who are older have at times struggled to remember something which we easily knew before. It is even possible to forget teachings from God's word if we do not keep the knowledge active in our minds.
Proverbs 9:9 says, "Give instruction to a wise man, and he will be still wiser; teach a righteous man, and he will increase in learning." Clearly, there will always be more for us to learn from God's word. We never reach the point where we know all there is to know from the Bible. It is an inexhaustible fountain of wisdom, instruction and knowledge. God's word should be read and studied over and over again to gain a deeper understanding of the truths therein. Our future will be determined by how well we know and live the truths in God's word. May we always be diligent students of the Bible.
As a student of the school you have pushed yourself to meet the challenge of an in-depth, comprehensive study of the Bible. You will be blessed for your efforts. I commend you for your desire to seek a deeper understanding of God's truths.
In His Service,
Russell Haffner (Director)
WVBS Online School
How to Write a Research Paper
If you have never written a research paper before, you may be a bit overwhelmed when you discover that you will be required to submit term papers for some of the courses. Allow me to ease your fears. There is a very simple key to producing a great term paper. Write about a topic that interests you. If you are excited about a topic you will find it much easier to write about. Your natural enthusiasm will enhance your efforts.
In your paper you should seek to put as much of yourself into it as possible. Make sure it is your thoughts and analysis based on what you have learned. After you choose a topic that is close to your heart research all the Bible has to say about your topic. Then as you are writing explain what the Bible teaches and include application or life lessons for today. If you are writing about a Bible character you should emphasize how their choices are similar to the choices we make. Write about the strengths of the character to emulate or even their faults to avoid. Your term paper is a great opportunity to show what you have learned from the course.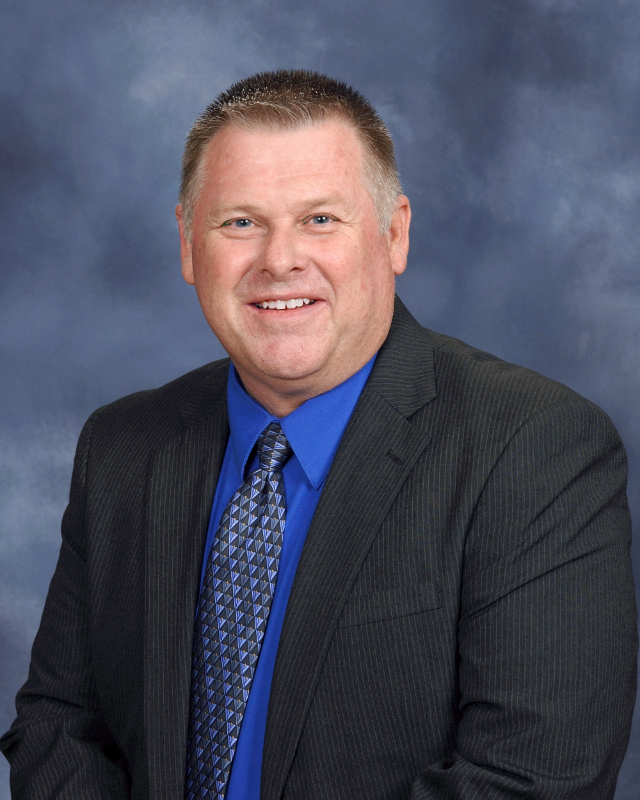 School Director: Russell Haffner
George Fillmore Swain, professor at the Massachusetts Institute of Technology and Harvard University, stated in the preface of his book How To Study, "Education is an opportunity, nothing more. It will not guarantee success, or happiness, or contentment, or riches. Everything depends upon what development is produced by it and what use is made of it." Our academic program is structured to be both rigorous and challenging. We have found that students learn best when they experience tasks that push them to do more. Everything we do is with the greatest of intent, and we pay close attention to making use of the best practices in education. Our goal is to help you to obtain the best understanding possible of God's word. What you do with that knowledge is in your hands.
Swain also said, "What the student gets out of his education depends largely upon what he puts into it. The student is not an empty vessel to be pumped full of learning; he is a complex machine which education should help to run properly." Our students are not "empty vessels" to merely be filled. Our students represent a rich tapestry of cultural backgrounds and differing life experiences. We view this amazing diversity as one of our school's most important strengths in an increasingly global and interconnected world. I am deeply proud of the school and am honored to have a small part in your education as you study the Bible. Your zeal and enthusiasm is a constant encouragement to me. May God receive the glory for the work of the school and your education.
In His Service,
Russell Haffner (Director)
WVBS Online School
Why should we memorize the Bible? In Colossians 3:16 we find Paul telling the Christians in Colosse to, "Let the word of Christ dwell in you richly in all wisdom…" Memorizing God's word places it in our hearts and minds where it is always available to us. It transforms our mind so that we can know God's will for our lives (Romans 12:2). The memorized word helps us to stand against the temptations of our day to day challenges in this life. The Psalmist expressed to God, "Thy word have I hid in mine heart, that I might not sin against thee" (Psalms 119:11). Memorized Bible text is a weapon to protect us against the worldly lies that surround each of us. As part of our Christian armor we take "…the sword of the Spirit, which is the word of God" (Ephesians 6:13-18). When we put God's word into our minds we are better able to encourage others. In 1 Thessalonians 4:18, Paul told the Christians to comfort one another with God's word. Having the holy scriptures readily available in our hearts and minds is a great asset to our daily lives.
For over 28 years now WVBS (www.wvbs.org) has made teaching and study materials available for others to better learn God's word. Their goal is the same as it has always been, to serve God and His people by doing His will to the best of their ability. They are committed to producing and distributing excellent quality, scripturally sound, inexpensively priced Bible study material through video, audio and the written page. They also have hours of other great teaching videos online for free viewing at (www.wvbs.org/video). We are genuinely grateful for their willingness to provide their instructional videos to the online school for free viewing. The work of the school could not continue without their help.