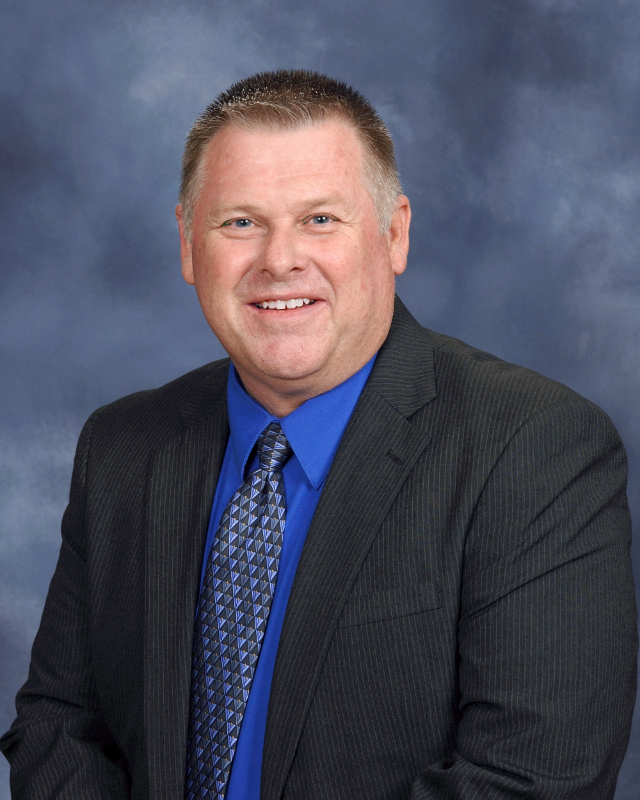 School Director: Russell Haffner
There are many challenges we face in this life. Some come to us through the normal events of our day, but others are those we seek out. We sometimes look for ways to better ourselves. When we accept these challenges we are granted an opportunity for improvement and growth. This is especially true in our spiritual lives. In the Bible we find many examples of great men and women of faith who accepted the challenge of spiritual growth.
Abraham was not afraid to accept the challenge to leave family and friends behind to look for a better country promised to him by God. Hebrews 11:8-10 tells us, "By faith Abraham obeyed when he was called to go out to the place which he would receive as an inheritance. And he went out, not knowing where he was going. By faith he dwelt in the land of promise as in a foreign country, dwelling in tents with Isaac and Jacob, the heirs with him of the same promise; for he waited for the city which has foundations, whose builder and maker is God. We also notice that Abraham was promised blessings if he would accept the challenge (Genesis 12:1-3). His courage was rewarded and our courage will be rewarded today.

What characteristics are seen in those who are willing to challenge themselves? When we look to the heroes and heroines found in God's word we find they had faith, determination, commitment, perseverance and dedication. They were motivated by their faith and trust in God.

Meeting the challenges of life always requires work. We are told in 1 Corinthians 15:58 to be "steadfast, immovable, always abounding in the work of the Lord." We understand that accepting the challenge of spiritual growth is an ongoing daily effort. Jesus said that if we desire to follow Him we must deny ourselves and take up His cross daily (Luke 9:23).

Your work in the school is a great benefit to your spiritual life. You have challenged yourself to learn more about God's word and as a result your faith is growing. I commend you for your devotion and commitment. My hope is that God blesses you as you seek to grow in your knowledge of the scriptures.
Our friends at WVBS have made available a special offer to the school. They are willing to sell their Course Notes on USB Flashdrive for a discounted price of $49 to all Informal and Formal students. The printed spiral bound notebooks are not discounted because of the cost of postage and production. There is also no discount on DVD's and books which are not part of the school's curriculum.
The Course Notes on USB Flashdrive is like a large, searchable Bible commentary with over 18,000 pages of material. It contains notes on every book of the Bible, 76 notebook titles covering various Bible topics, over 200 sermon outlines (most with sheet illustrations) and over 10 books! A powerful search engine makes it simple to locate words or phrases throughout the notes. The material is in Adobe Reader (PDF) format and can be read on your computer screen or printed out on your printer.
If you are an active "Formal" or "Informal" student and desire to purchase the Course Notes on USB Flashdrive for the discounted price of $49 you must include your student ID number in the "Company" field of your billing address to receive the discount. If your ID Number is not included you will be charged full price. If you do not order online you may call: (512) 398-5211 and ask for the student discount (you will need a credit card and your student ID number). When you order, the discount will be applied after you are verified as a student.
"How wonderful it is learning the word of God. I feel very satisfied learning and reading the Bible. Thank you so much for offering this study of the Bible." (New Zealand)
"I am greatly benefiting from the wealth of knowledge I am deriving from each and every course offered by your institution." (South Africa)
"I'm doing this to get more knowledge of the Bible so I can become a preacher. I've had an interest since I was baptized to Preach God's word." (West Virginia)
"Thank you Mr. Haffner, these courses are such a blessing!! I am enjoying them all so much and learning so much and thanking God for His provision. Thanks and God Bless you richly." (Canada)
"Great lessons, thank you for the work you all have put in to creating these!" (Texas, USA)
Philosophy of the School
The WVBS Online Bible School is designed to provide students with an online, comprehensive, in-depth study of the Bible. The lessons are pure non-denominational teaching based on an accurate "drawing out" of what the Bible teaches, not reading into the text what someone might think it teaches. The courses cover every book in the Bible, plus four additional subjects which help you in your understanding of the scriptures (The Bible from God to Us, Hermeneutics, Christian Evidences, and Greek). The school is designed for anyone who wants a focused, organized and thorough study of the Bible.